Leftbrain is an innovative startup providing better business management to entertainers. Find out how we're changing the game.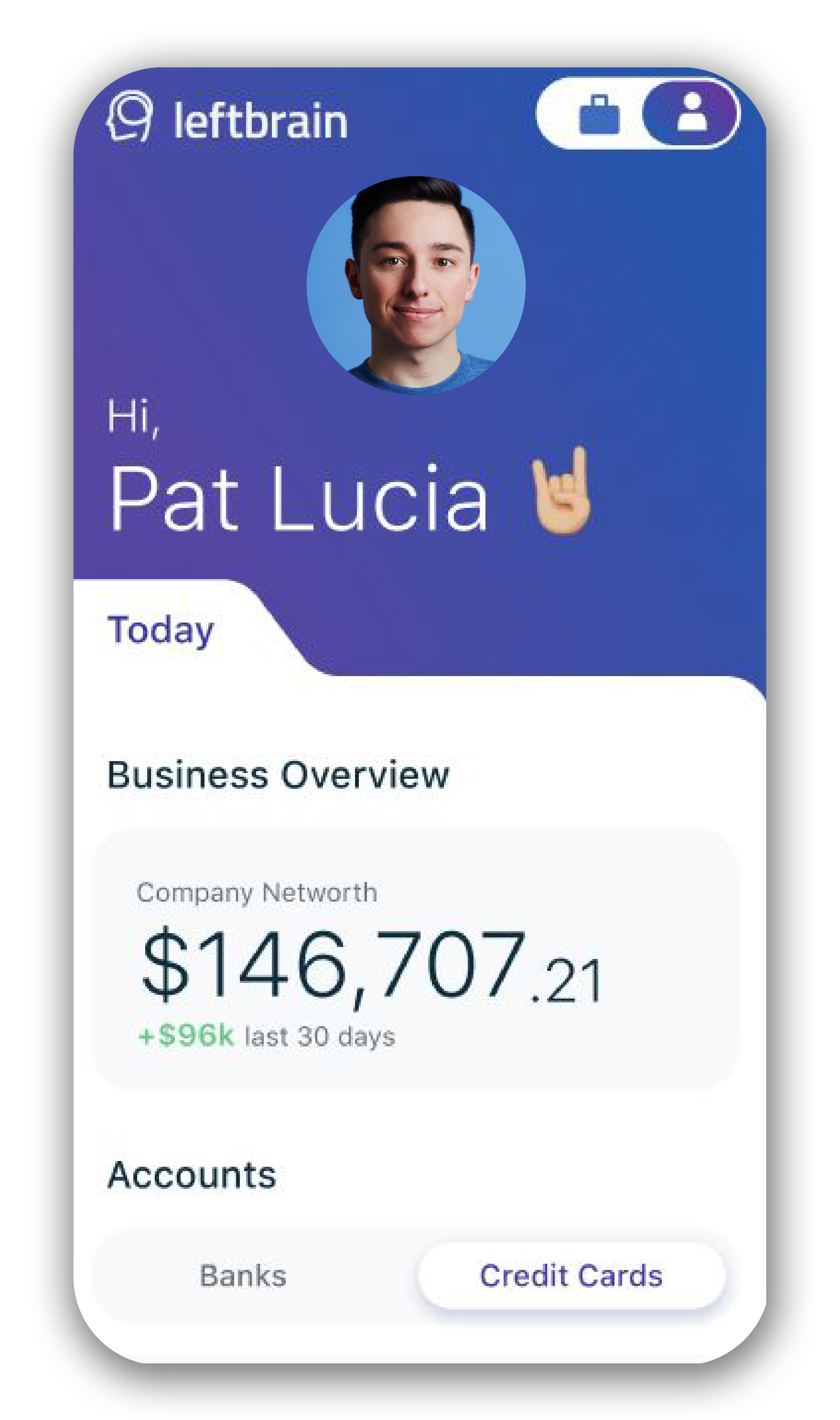 Entertainer Mobile App™
A single hub for all your finances
See real-time bank and credit card accounts, financial runway, and net worth for both your personal and business finances.
See where your money goes
See net cash flow over a set date range and trends over time. Also see earnings and spend by category. Drill down to see the details of every expense.
The app unites all revenue streams in a single location. See open invoices and track which have been paid and which are still due.
Leftbrain provides full-service business management through our in-house team of business managers, tour accountants, tax managers, and royalty geniuses.
Income & Expenses
We manage all your revenue and expenses, ensuring accuracy and transparency. 
Budgeting & Forecasting
We provide contract analysis, budgeting, and financial projections so you can understand the financial implications of every decision.
Cash & Credit Management
We help you get the best banking and credit solutions and secure financing for major purchases. 
Risk Management & Insurance
We partner with insurance brokers who are music industry experts to make sure you are protected from risk.
Taxes & Business Formation
We handle all things tax related — compliance, preparation, filing, business formation, and strategies to minimize tax obligations.
Royalties
We create a comprehensive database of your entire catalog and ensure you're collecting all you're due from all royalty sources.
Get more
of what you've earned
45 percent of an artist's compositions and master recordings are either unregistered or improperly registered. Through our Royalty Recovery Program, Leftbrain gets artists to 100 percent. In just a few months, we recovered more than $250K for a handful of clients in our beta test of the program.
Get a response
in minutes, not days
70 percent of Leftbrain client text messages get a response in 15 minutes. More than half of emails get a response within an hour.
Our expert team handles your day-to-day finances; our mobile app keeps you informed, which is why we earn a perfect 100 NPS (net promoter score) from our clients.